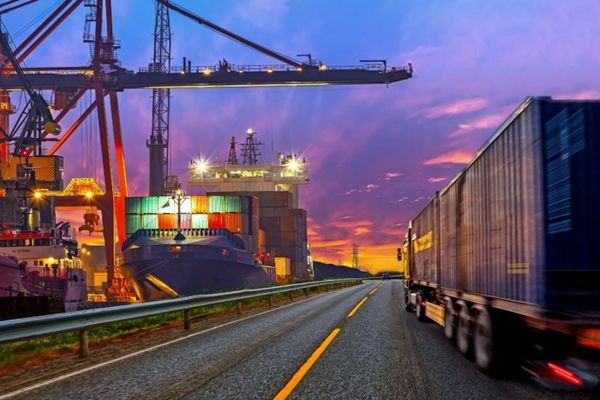 Singapore's Pacific International Lines (PIL) sees a silver lining in the current Sino-American trade war, reports CNBC's Managing Asia.

"As long as America continues to consume, the supply chain will be altered. So we are seeing increasing amount of enquiries of factories relocating from China to nearby Vietnam, Cambodia, even Malaysia, Indonesia and Bangladesh," said PIL's new executive chairman SS Teo.

"There will be disruption if a sudden tariff is imposed, but overall, as long as consumption is there, Americans continue to have their hand phones, shoes and clothes, in fact, the supply chain will be longer and there will be new locations of production," he said.

"Ship utilisation will go up," said Mr Teo in a wide-ranging interview. Logistics are not as efficient as in China so turnarounds will be longer," he said.

"We are also well established in the Middle East and Africa. These are markets that can only grow. They have a very low base, they have large population and young population," Mr Teo said.

"We will look at deploying it in areas where infrastructure is poorer, so it could be in certain parts of southeast Asia, it could be south Asia, and we are looking at Africa.

"Africa doesn't have the infrastructure, and there's a lot of paperwork involved and possible fraud. So, having this block chain technology will ensure that we leapfrog in the documentation process, and even improve efficiency," he said.

Africa also has its deadly risks. In 2009, the phone rang with news that the company 1,550-TEU Kota Wajar has been seized while enroute to Mombasa. According to local news reports, released the 21 crewmen for a ransom of US$4 million.

"My ops manager said pirates had boarded one of our ships, they were now escorting the ship back to Somalia. So my first reaction was: Life goes on, don't let this hijack affect the operation of the company.

"So the instruction was: Life goes on, let's form a disaster action team to actually try to get the ship back." So, the first thing that came to my mind was actually the safety of the men on board.

After 75 days, the ordeal was over. When they were freed, the ship sailed to a nearby port. The next thing we did was to make sure that all the crew had a psychiatrist to actually give them a check and we made sure that they were sent back to their home.

"We now try to avoid high-risk areas. But if we have to go through them, we carry armed guards," he said.