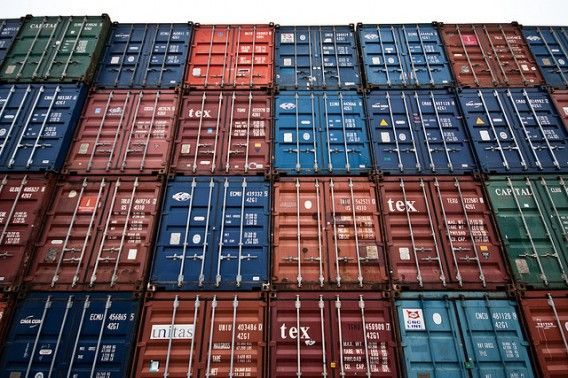 CONTAINERISED imports arriving at major US ports have set two new records this summer and are expected to set another this month in August according to the monthly Global Port Tracker from the National Retail Federation (NRF) and Hackett Associates.
NRF is forecasting that total 2018 sales will be up between 3.8 per cent and 4.4 per cent over 2017.
The records are due in part to rising retail sales and retailers rushing to bring merchandise into the country ahead of proposed new tariffs on products from China, according to an NRF press release.
"Tariffs on most consumer products have yet to take effect but retailers appear to be getting prepared before that can happen," said NRF vice president Jonathan Gold. "We're seeing new record levels every month this summer. Much of that is to meet consumer demand as tax reform and a thriving economy drive retail sales, but part of it seems to be concern over what's to come."
Ports covered by Global Port Tracker handled 1.85 million TEU in June, the latest month for which after-the-fact numbers are available. That was up 1.6 per cent from May and up 7.8 per cent year over year.
July was estimated at 1.88 million TEU, up 4.4 per cent year over year; August is forecast at 1.91 million TEU, also up 4.4 per cent.
The June number set a new record for the number of containers imported during a single month, beating the previous record of 1.83 million TEU set in August 2017. The July estimate - which is subject to revision when the numbers become final - appeared to take the record higher and August should set yet another record, NRF officials said.
Retail sales - excluding automobiles, restaurants and gasoline stations - as calculated by NRF were up 4.2 per cent year-over-year in June and up 4.4 per cent on a three-month moving average.
Global Port Tracker covers the ports of Los Angeles/Long Beach, Oakland, Seattle and Tacoma, New York/New Jersey, Port of Virginia, Charleston, Savannah, Port Everglades, Miami and Jacksonville and Houston.