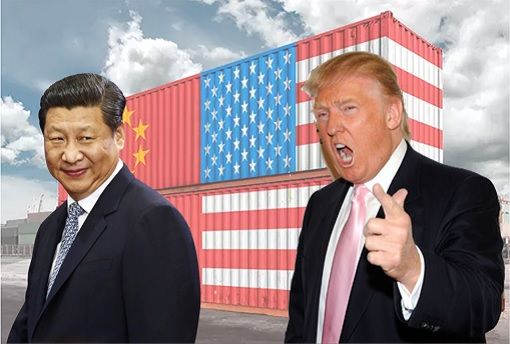 CHINA's Foreign Ministry spokesman said China had imposed countermeasures after America's tariffs came into force, but didn't quite say how it was being done or what US products would be affected.
Lu Kang, a spokesman for the ministry, said China's tit-for-tat measures "had taken effect immediately after the implementation of the US tariffs", reported Hong Kong's South China Morning Post.
Mr Lu was speaking after Washington's 25 per cent duties on US$34 billion worth of Chinese goods came into force earlier in the day.
China's Ministry of Commerce had said earlier that China would fight back against the US and report to the World Trade Organisation, said the report.
"China will not fire the first shot, but is inevitably forced to strike back to defend the core interest of the nation and its people," a statement from the ministry said. "We will report to the World Trade Organisation on a timely basis."
US President Donald Trump has threatened to target another US$400 billion in Chinese products with tariffs if Beijing continues to hit back.
The American tariffs on a total of US$50 billion worth of Chinese imports were based on a US investigation into China's forced technology transfers. In retaliation, the US lists 1,333 products in April. But its updated list on June 15 dropped many China-made TVs and flat screens, and semiconductors and plastics.
The second tariff list, which is still under review, focuses particularly on "Made in China 2025", a Chinese industrial policy aimed at getting ahead in hi-tech industries. It includes electronic integrated circuits and the machines that produce them.
China struck back in April with a list of US$50 billion worth of US imports, many of which were agricultural produce. Beijing later removed US$16.3 billion worth of US aircraft from the list and added more food such as fish and nuts.