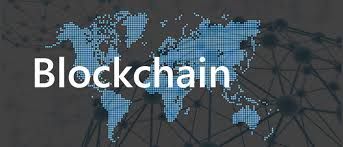 DESPITE the promises of globalisation, talk of robot-operated ports and vast computer databases tracking cargoes, the process still relies on millions of paper documents, says a Bloomberg News commentary.
That last throwback to 19th century trade is about to fall, it said. Maersk and other container shipping giants have teamed up with technology companies to upgrade the world's most complex logistics network.
The key is Blockchain, the electronic ledger system that allows transactions to be verified autonomously. Improving communications and border administration using blockchain could generate an additional US$1 trillion in global trade, according to the World Economic Forum.
APL, owned by the world's third-largest container line CMA CGM have tested a blockchain-based platform. South Korea's Hyundai Merchant Marine held trials last year using a system developed with Samsung.
The shipping paper trail begins when a cargo owner books space on a ship to move goods. Documents need to be filled in and approved before cargo can enter or leave a port.
A single shipment can require hundreds pages that need to be physically delivered to dozens of different agencies, banks, customs bureaus and other entities.
Maersk followed a refrigerated container filled with roses and avocados from Kenya to the Netherlands. The company found that almost 30 people and organisations were involved in processing the box on its journey to Europe.
The shipment took 34 days to get from the farm to the retailers, including 10 days waiting for documents to be processed. One of the critical documents went missing, only to be found later amid a pile of paper.
"The paperwork and processes vital to global trade are also one of its biggest burdens," said Maersk, the world's biggest shipping company, which has teamed up with International Business Machines to enable real-time tracking of its cargo and documents using blockchain."
"Shipping needs to stop thinking about itself as this standalone sector," said KD Adamson, chief executive officer of Futurenautics Group. "It needs to start thinking about how the different elements of shipping fit into other ecosystems."